Did you know that sleeping baby dumbo rats are absolutely adorable?
Yes, it's true, sleeping baby rats really look cute!
What makes sleeping baby rats so cute? Well, for one thing, we are just so good at it. We can sleep almost anywhere, and in any position. For example…
Here I am, sleeping in a towel.
Still sleeping…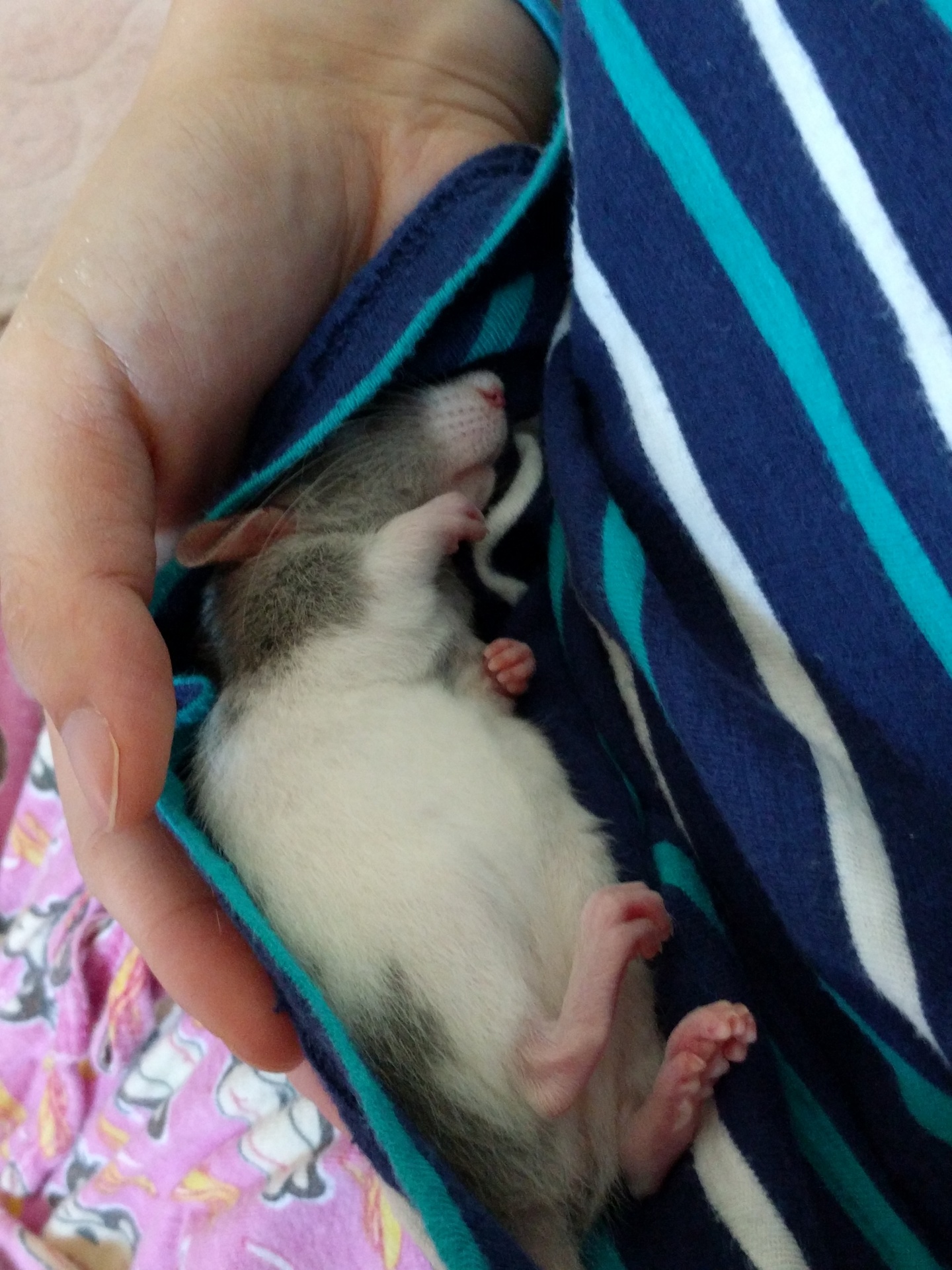 Umm, this is getting embarrassing.
And…that's Walnut. I know what you're thinking, but she's really only sleeping.
​
Patches is such a cutie. He likes to sleep in a bed made of our human's clothes.
Wake up, you sleepy head!
Oh, please, just me sleep. I'm dreaming about eating…again…
If you are curious where our "talent" comes from, here's our Dad, Fluffy. Yes…he really is just sleeping!